This is going to be a really random post.
I haven't updated in a while, basically me and my mother in the same house for too much time = fail!
plus being unemployed at the moment kind of killed my morale for a while... in case some (who hasn't twitter) missed me or simple wondered where I was,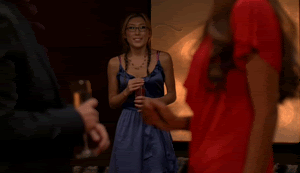 hi, I'm here. ;)
(pretty DH gif. Can't wait for the premiere, have you seen the
sneak peak
? Amy Acker is in it!
I was out of the loop, I'll catch up with everything and everyone, I promise.
Meanwhile, someone is interested in a script to randomize the header image? Because I failed at choosing another layout - I've tested few and there's always something that I don't like - but as compensation now I know how to have a different random image in the header. Ask me if you want to know...
At least the FoD ZQ vid was funny.
( More after the cut... )
Random reaction at the Sylar/Mr Muggles deleted scene from the Heroes S3 DVD: "Fine, they made OOC even Mr Muggles!". I mean, the dog loves Sylar, and Sylar loves the "little fluffy", we know it!
It's confirmed that there aren't Elle's deleted scenes?
( LJ related To Do List: )
ETA
I want to thanks everyone for the kind kind kind words in that love meme going on. I'll reciprocate in the meme, but I just want to do it here too. This kind of things always catch me by surprise, and totally made my night, especially in this moment. I love you too, girls.